When it comes to health, people tend to think about diet and work schedule, while the details of intimate clothing are rarely noticed. But the details that people ignore are very important, especially for women. If wear underwear is not clean and comfortable, it will affect the health of the vulva and easily cause bacterial infection. So women must realize that it is very important to choose and clean underwear correctly. Let's talk about this problem. What standards should women pay attention to when choosing underwear raw materials?
1. All cotton
Cotton fabric is very popular because of its warmth, comfort and sweat absorption. Many people think that cotton fabric is the best breathable material, especially in cotton panties . For people who sweat easily, especially men who often drive or exercise ,cotton underwear although sweat absorption, but not easy to dry, skin contact with wet clothes for a long time, prone to eczema or prickly heat.
In recent years, another kind of colored cotton underwear appears on the market, colored cotton underwear is spun by natural colored cotton, without artificial bleaching and cooking dyed, not only feel more smooth and delicate, and does not contain harmful chemical composition, more to ensure the health of the skin.
Although the warmth and moisture absorption of cotton is very good, but it is not necessarily a good choice for people who like to sweat and exercise, because it is easy to harden after cleaning and drying, and yellow stains on underwear are not easy to wash off, and now it has been gradually replaced by Lycra cotton.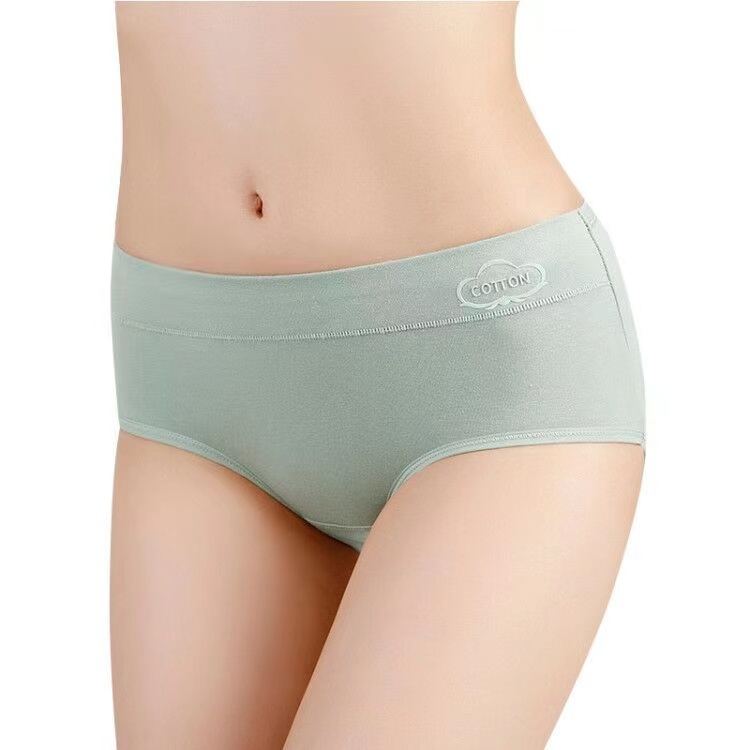 2. Lycra cotton
The content is generally 95% cotton, and the remaining 5% lycra or spandex. The fabric of cotton + Lycra not only has the advantages of comfortable and breathable cotton fiber, but also takes into account the characteristics of good elasticity and not easy deformation that cotton does not have, making the fabric more intimate, fit, soft and comfortable.
Most affordable underwear on the market today is made of this fabric.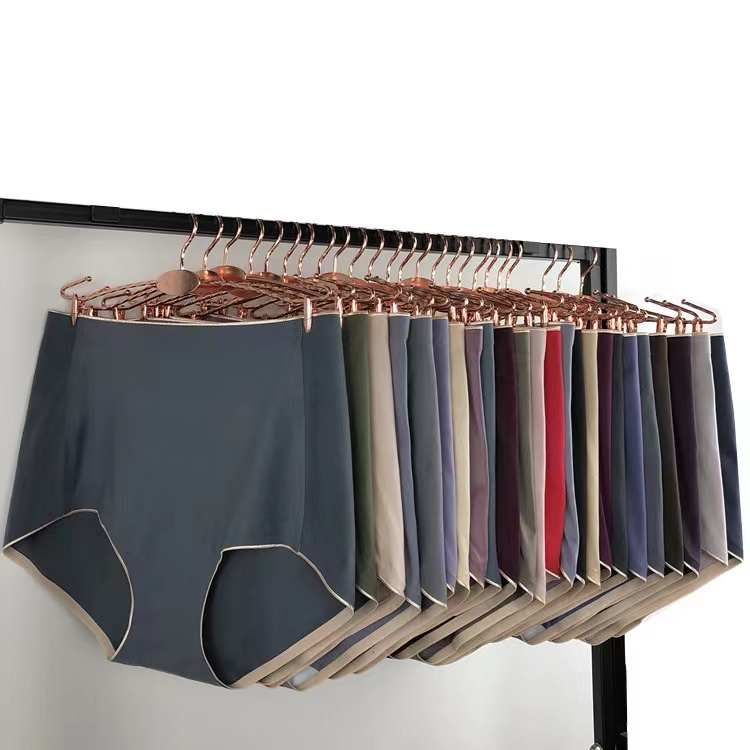 3. Modal
Modal fiber belongs to the emerging on the market at present, the Austrian lenzing company developed a new kind of natural fibers and its raw material is produced in the European beech, Austria, made from wood pulp after specially the spinning process, is a new type of high-tech green regenerated fiber, has a pleasant sense of soft touch feeling and drape, and excellent durability performance, This expensive natural fiber is used in many premium brands of underwear.
Modal is usually blended with cotton or spandex, so it not only has the texture and comfort of cotton, but also has the characteristics of moisture absorption and ventilation, especially suitable for summer wear. And the fabric is 100% natural fiber, which is not harmful to the human body. Wear underwear made from this fabric that is lighter, softer and breathable! High resilience, not easy to deformation, wearing just as comfortable as not wearing, The point is also antibacterial for those prone to sensitive skin ! This is especially good news for those who are prone to urinary tract infections. We also add some honeycomb antibacterial crotch, mesh woven design, private parts every day dry not hot.and also prevent yeast infections. At the same time, there are wormwood, rhizome, seaweed and other natural plant fibers as antibacterial crotch, up to 3A antibacterial standard, antibacterial rate up to 98%.
Modal underwear comes in two types, depending on the proportion of ingredients blended:
The first: 95% Modal +5% spandex. This kind of underwear has good elasticity and absorbs water and dries up 50% faster than pure cotton
Second: 47.5% modal +47.5% cotton +5% spandex. This texture feels better and has all the advantages of Modal.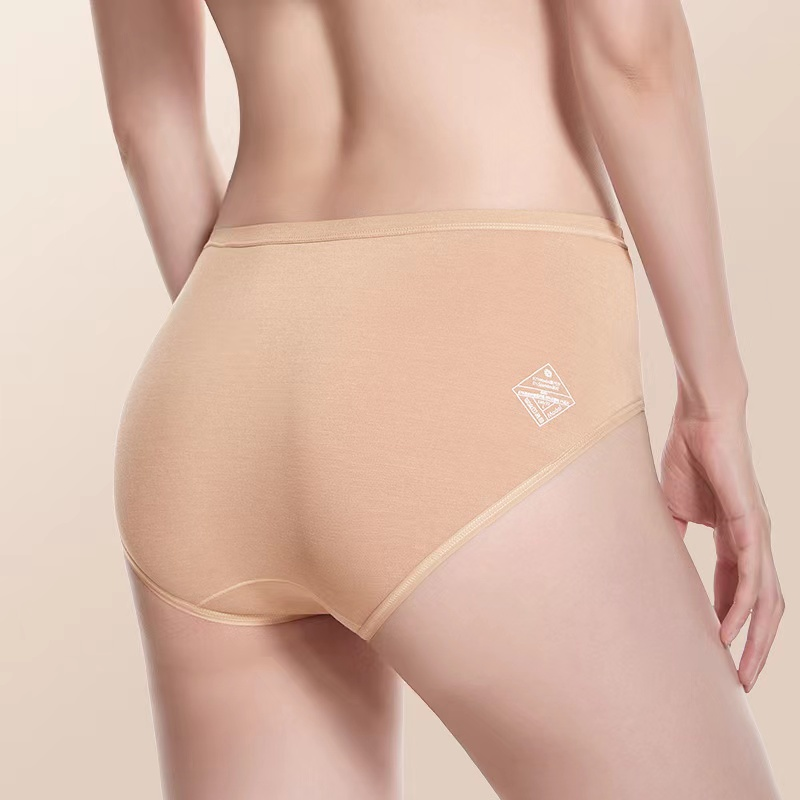 4. bamboo natural fibers fabric (containing 95% of bamboo fiber fabric):
Bamboo fiber cross-section is covered with large and small oval pores, which can instantly absorb and evaporate large amounts of water. The cross-section of the natural height of the hollow, making bamboo fiber is known by industry experts as "breathing" fiber, its moisture absorption, moisture release, breathability is also ranked among the top of the major textile fibers. Bamboo fiber naturally has a particularly outstanding antibacterial ability, in 12 hours the bamboo fiber sterilization rate can reach at 92.8%. A good bamboo fabric is a grade higher than pure cotton modal.
Caution: Do not put in washing machine or dry clean, hand wash is preferred. Please do not soak in water for a long time.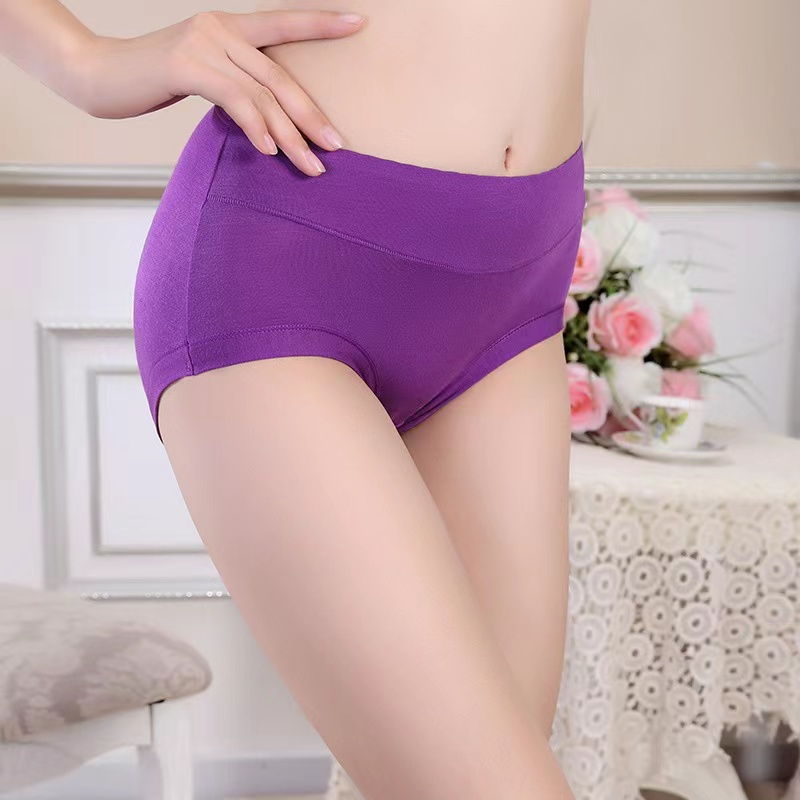 5. Tencel
Generally made of 95% Tencel plus 5% spandex, but our company has also developed a 100% Tencel fabric, which is soft and skin-friendly, smooth to the touch, bright and rich flow, can promote the body temperature regulation function and moisture absorption, excellent effect, refreshing.
It can be completely biodegradable in a relatively short period of time and will not cause environmental pollution. Tencel fiber is a new dimensional fiber that is regenerated from woody pulp meal mainly from knitting trees.
Our natural Tencel has low shrinkage and good wrinkle resistance in both dry and wet conditions, it is the first wet strength fiber that is far superior to other cotton fibers in wet conditions. Vegetable fiber.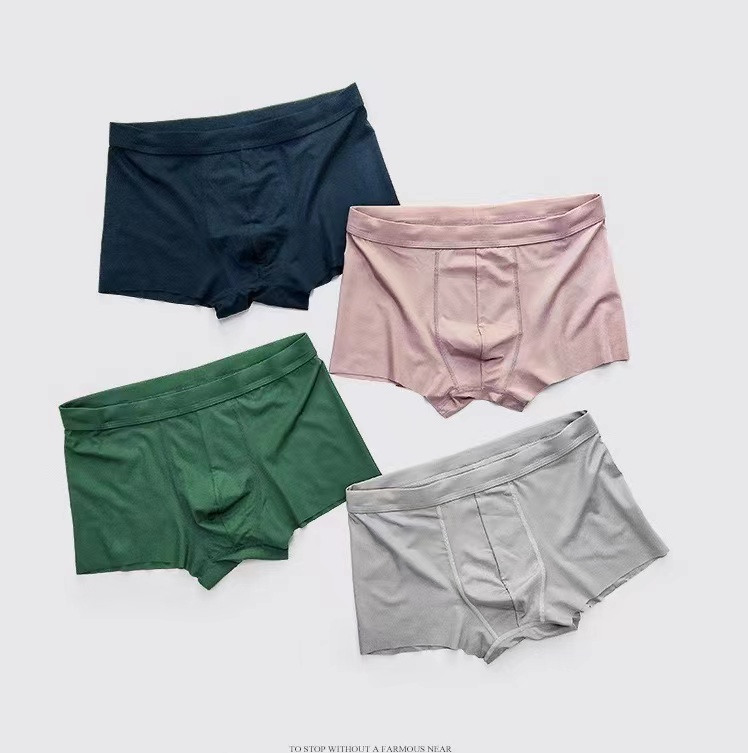 6. Lyocell fabric
It is generally made of 73% Lyser, 17% sheep's wool and 10% spandex. Lysaire is an environmentally friendly natural wood-sourced fiber, the "green fiber of the twenty-first century" with Australian merino wool, both smooth as jade touch of Tencel, but also the gentle and delicate quality of wool sense. The color is always bright and does not fade with time, and the garments made of it do not fade easily even after frequent washing.
The fabric containing lyocell is moisture-absorbent, comfortable to wear, biodegradable, degrading residues, and also available for plant growth.
Features: warm in winter and cool in summer, good warmth, comfortable to wear, and machine washable.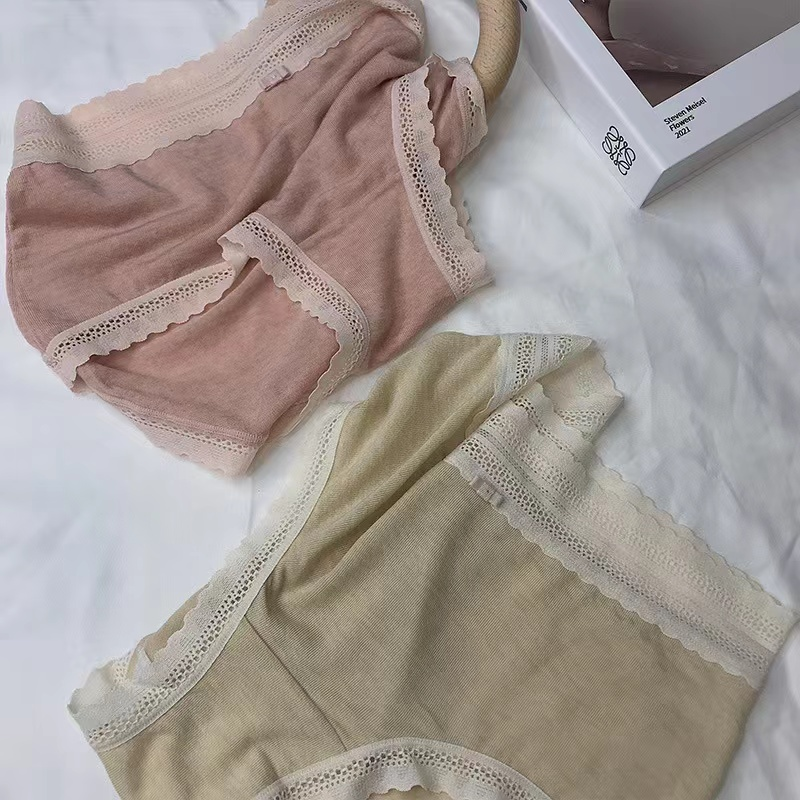 7. Nylon
Polyamide fiber is a synthetic fabrics, referred to as nylon. Nylon fiber is generally blended with spandex, and the blended fabric is light and strong, breathable, elastic, wear-resistant, acid and alkali resistant, especially light and extremely easy to maintain. Machine washable, drying time is three times faster than cotton, requires only slight ironing or no ironing, not easily deformed, and has remarkable wrinkle resistance. Suitable for men who sweat a lot, exercise a lot, and drive a lot. its very suitable to make sports apparel.
The most used fabric on the erotic underwear is nylon mesh, nylon is super elastic, mesh breathability is also good, fit, soft and comfortable, smooth to the touch, transparent fabric, usually can achieve the erotic effect, in the color is also available in bright colors.
In recent years, the market popular sports bra underwear, most of the use of this material. its very popular in western countries.
It is characterized by quick drying.
8.100% silk (Silk)
Silk underwear is the main component of natural silkworm silk, silkworm silk is a natural animal protein fiber, recognized by the world as the softest natural fiber, feel soft and smooth, wearing very comfortable. In addition to comfort, silk underwear also has the following characteristics:
1. Protect your skin.
Natural mulberry silk contains a kind of ingredient called "sericin", has the function of antibacterial and antibacterial, moisturizing skin, relatively mild, not irritating, very suitable for skin allergy women to wear.
2. keep warm.
 Natural mulberry silk is better, when it is cold, it can reduce heat conductivity, and when it is hot, it can discharge excess heat, so that the local constant temperature has been maintained, and it has the effect of "warm in winter and cool in summer".
3.moistureproof and moisture removal.
 Natural mulberry silk can quickly absorb human body sweat, keep underwear dry and comfortable, can prevent a variety of skin diseases and gynecological inflammation.
4.antistatic.
The composition of calm mulberry silk is similar to the structure of human skin, which is protein fiber. It will not produce static electricity when rubbing, so as to avoid dust, dander and other dirt pollution of underwear, causing private health problems.
This is good news for those who going commando, because silk feels like nothing.
9. Spandex (Polyurethane)
its a synthetic fibers,More stretchable, more elastic than rubber, often used as a bra buckle, to prevent the body twisting, there will be too tight discomfort.
It's one of the materials used to make sports bras.
Disadvantage is less moisture.
10. Lycra (Lycra)
Lycra, a rubber-like fabric produced in the 1960s, is an synthetic elastic fiber exclusively invented and registered by DuPont of the United States. It is a kind of spandex, which can be freely stretched to 4 to 7 times its original length, and can quickly recover to its original length after the release of external forces. It was invented to replace the eraser that binds tight underwear. Therefore, the characteristics of Lycra itself is elastic, comfortable and supportive, making underwear more intimate, not easy to go out of shape, not easy to appear wrinkles, etc. Its fine, thin and smooth texture and excellent elasticity, deduce the "second skin" incisively and vividly. it can make different styles like Lycra bra, underwear, swimsuit and even socks, their close-fitting body and eye-catching visual sense, are full of praise, coupled with a variety of beautiful lace, it can be said to achieve the magnificent situation.
11. DE velvet
De velvet is a very popular underwear fabric on the market in recent years .De velvet has a body heat function, the upper body with its own heating function, can play a role in warming the womb and protecting the womb, in our body sweating, moisture can be liquefied along the fibers to exclude the body, at the same time, the gas becomes liquid, exothermic reaction occurs, and then generate heat to achieve the heating effect. In addition, its excellent warmth makes it the best in the warmth sleepwear. It is simply a gospel for women with cold bodies.
12. Ice silk
It is made of 70% viscose filament and 30% nylon with cross and twist. After weaving, the nylon component with a sense of thermoplasticity is sharply contracted by wet treatment, and the viscose is fully exposed on the surface, making the interior hydrophobic and the exterior hydrophilic. It is cooler and can effectively reduce the breeding of bacteria and body odor, which is very good for women. Wearing ice silk panties, the fat of the buttocks is not strangled, if long-term strangulation, fat accumulates at the root of the thighs, and the buttocks sag without shape. Ice silk panties are snug and comfortable, sexy and bumpy, dries quickly,very suitable for hot season wear.
Disadvantages: feeling wet, not absorb sweat
13. Sliding lycra
The main components of the slip frame are nylon and spandex, characterized by strong warp elasticity, slightly worse weft, good recovery, high strength, emphasis on the binding, used with high-pressure plastic pants, one-piece plastic different types of clothes, bras, etc.
14. Mesh lycra
The main components of the slip frame are nylon and spandex, characterized by strong warp elasticity, slightly worse weft direction, good recovery force and high strength, emphasizing the binding, with the function of strong body shaping; the mesh fabric strengthens the breathable effect of plastic clothes and increases the hazy feeling; it is generally applied to spring and summer products, such as plastic pants, one-piece plastic clothes, bras, etc.
15. Warp knitted fabric
The main component of warp knitting fabric is nylon, no elasticity, with the drape of silk, and not as easy to wrinkle as silk, and anti-electricity treatment, wearing light and airy; mainly suitable for spring and summer spring petticoats, bra cups, pants, etc.
16. Microfiber
Microfiber important content is nylon, spandex, due to the selection of special nylon fiber weaving, fine surface, soft feel, and has two-way stretch, wearing very comfortable. Mainly used in bra cups, pull frame, pants, etc.
17. Lace
Lace, also known as lace (Lace), generally divided into warp lace and embroidered lace, used to make fabrics, can be used in various parts of the product or for decorative embellishment, due to the use of lace, lingerie adds a sense of mystery.
18. Stabilizer
The main content of the shaping yarn is nylon, no elasticity, has a fixed role, itself is very light. Generally used in the cup side inside paste, chicken heart inside paste and other parts.
19. LILION
Lilion is recognized as the best fiber in Europe and is the result of excellent fiber technology from France and Italy. Due to its special structure and make it has extraordinary elasticity and wear resistance. Its resilience has the effect of tightening the buttocks and flattening the belly. Its good moisture absorption can balance the temperature difference between air and body. It is not only machine washable, but also extremely easy to dry and non-iron.
20. Tactel
Tactel (Tactel) is a high-tech polyurethane fiber developed by DuPont, which is soft to the touch, breathable and comfortable to wear, and is ideal for underwear products that require meticulous softness. In addition it has the characteristics of easy to clean and good conformability.
21. COOLMAX fiber
COOLMAX fiber is produced by DuPont COOLMAX four pipe hollow fiber, fresh, breathable is its biggest advantage. Large sports (such as soccer, tennis, cycling) professional athletes' clothing mostly use COOLMAX fiber manufacturing, to have a transparent and fresh summer, must have COOLMAX fiber products in your closet.
Ok, so with all the fabrics introduced, you must have some idea of what fabric to choose for your brand underwear?  Customize your underwear now!